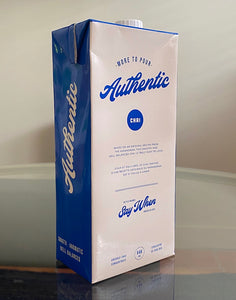 Based on an original recipe from the Karakoram, this cardamom-forward chai is smooth, well balanced, and truly easy to love. Brewed in small batches, Organic, Kosher, gluten-free, vegan, clean label.
*Due to the weight of this product, a shipping fee will be applied. Refunds or returns are not accepted on food/drink products.
Ingredients:
Water, sugars (cane sugar, molasses), black tea, cinnamon, cardamom, ginger, black pepper, lemon juice.