The JJ Bean Way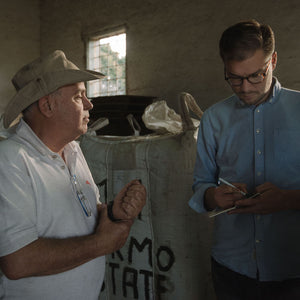 The world's best coffees are known as specialty coffee. Like fine wines, specialty coffees express terroir, or a sense of place through their flavour.
We source the finest green coffee available, purchase the best tasting coffee regardless of its certifications, and always pay well above Fair Trade prices on every coffee we buy.
Sourcing Coffee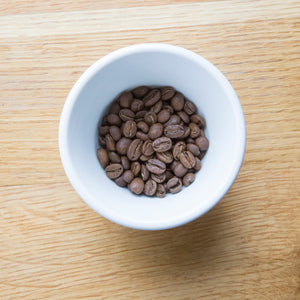 Our roasting style is characterized by a balance between complexity and drinkability. Every coffee requires individual care and attention to coax out its inherent character and harmonize acidity with sweetness.
Once coffee is roasted, it naturally produces carbon dioxide as an oxygen barrier for about two weeks. After that off-gassing period, staling begins. Vacuum-packing does not stop this process. Like freshly baked bread, nothing beats freshly roasted coffee. That's why we roast coffee to order five days a week and print the roast date on every bag that goes out of the warehouse.
Understanding Coffee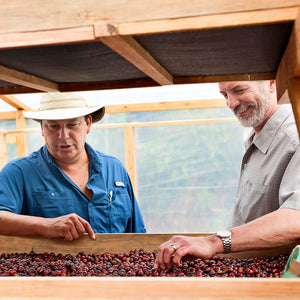 Human relationships are everything in coffee, connecting farmers to exporters to roasters to customers. If the cup of coffee isn't making a real person feel honoured or happy, what's the point of all that work?
We have the immense privilege of being the final link in the long chain of coffee which has been lovingly cultivated and carefully processed. We complete the chain by crafting and serving drinks with care and precision.
Brewing Coffee
Seasonal Single Origin Coffees